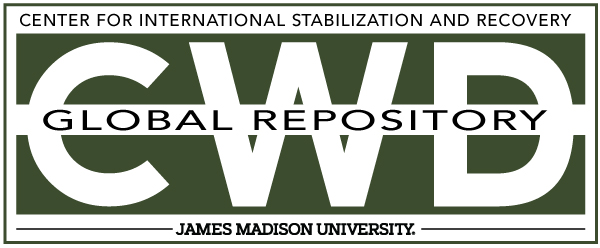 Creative Commons License

This work is licensed under a Creative Commons Attribution-Noncommercial-No Derivative Works 4.0 License.
Publication Date
Fall 9-2003
Keywords
Advocacy and International Law, Bosnia and Herzegovina, Bosnia, Cambodia, Risk Management, Mine Clearance, ERW Clearance, Mine Action, Julian Williams
Abstract
A generic risk management methodology has been derived, and aspects of it were used to develop risk management strategies for Cambodia and Bosnia. These countries presented different problems and so required very different approaches. In Cambodia, the available resources are wholly inadequate to remove the risk from landmines in the medium-term. Moreover, the mine treatment options that might be practicable, even if they were available, are limited, because of the poor infrastructure and type of terrain where they would be applied. Nevertheless, there is some scope for using risk assessment to identify where the practicable mine treatment options (mainly manual demining and limiting the use of the land) could be applied best. This could mean partially treating areas, so that there is a significant possibility that mines remain, at least in the medium-term, and thus leading to some casualties in treated areas. Hopefully, this would be offset by reducing risks more effectively in other areas, thus reducing the total number of casualties. In addition, the effective landuse would be increased.This study has examined these issues from a risk management perspective. A preliminary methodology was developed [1]. Outline risk strategies, based on the ideas in the methodology, were then developed for demining in Cambodia [2] and Bosnia-Herzegovenia [3]. The strategies were distributed to interested parties, such as demining NGOs, Mine Action Groups, and donors, and their comments were taken on board in this final report. The studies are summarised in this report, as well as implementation issues that arose during the studies and from the comments on them.