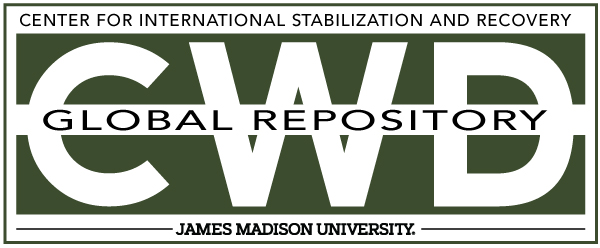 Creative Commons License

This work is licensed under a Creative Commons Attribution-Noncommercial-No Derivative Works 4.0 License.
Publication Date
Winter 12-2004
Keywords
ERW Clearance, Mine Detection Dog, Centers and Organizations, Norwegian People's Aid, NPA, Bosnia and Herzegovina, GICHD
Abstract
This case study describes the mine detection dog (MDD) training programme used by Norwegian People's Aid (NPA) in its Global Training Centre (GTC) in Bosnia and Herzegovina. It is not a training manual, its aim is to promote the dissemination of information about successful programmes to the larger MDD community and to encourage evolution of methodologies by providing an example of one particularly successful method among the many MDD training programmes.