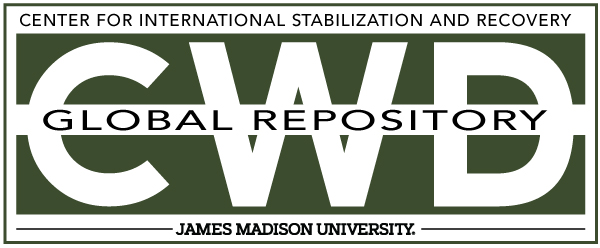 Creative Commons License

This work is licensed under a Creative Commons Attribution-Noncommercial-No Derivative Works 4.0 License.
Publication Date
Fall 11-2008
Keywords
ERW Clearance, Bosnia and Herzegovina, MineBurner, Handicap International HI, Humanity and Inclusion, Mine Action, P. McCullough
Abstract
The aim of this report is to:
• Report on MineBurner training for HI staff.
• Show cost comparison between MineBurner and sub-contracted demolitions
• Document all operational uses of MineBurner during the reporting period.
• List observations and make recommendations.