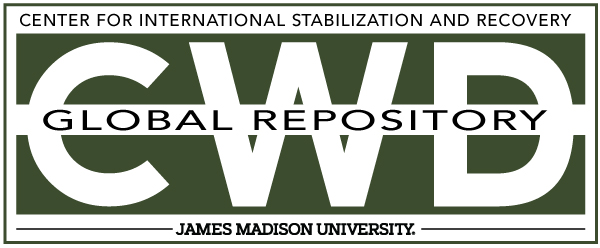 Creative Commons License

This work is licensed under a Creative Commons Attribution-Noncommercial-No Derivative Works 4.0 License.
Publication Date
Winter 12-2008
Keywords
Advocacy and International Law, Azerbaijan, Mine Action, UNDP, United Nations Development Programme, Capacity Building, Alistair Craib
Abstract
The Azerbaijan National Agency for Mine Action (ANAMA) is a success story and is one of only five such agencies with comparable success. If the main stakeholders maintain their current support and approach to it, that success should continue.
The United Nations Development Programme (UNDP) approach to the project with ANAMA has proven to be a large part of this success and although its impact is now less – given the increasing strength of ANAMA – its role is still very important.
All the Outcomes and Outputs assessed by this evaluation have been met.