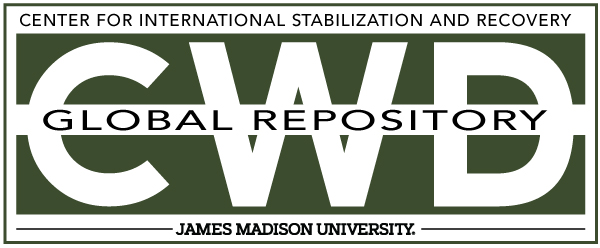 Creative Commons License

This work is licensed under a Creative Commons Attribution-Noncommercial-No Derivative Works 4.0 License.
Publication Date
Winter 1-2009
Keywords
Advocacy and International Law, Azerbaijan, Mine Action, Strategy, GICHD, 2009, 2013
Abstract
The mine/UXO problem in Azerbaijan is mainly resulted from the military aggression of Armenia over the territory
of Azerbaijan. Although the hostilities had ceased in May 1994, a permanent peace is yet to be achieved
(negotiations are underway with the assistance of OSCE Minsk Group, chaired by the USA, France and Russia).
Despite this, the rehabilitation of accessible war-torn areas are continuing since 1996.
The Scope of the Problem in this publication refers to problems in the accessible war torn territories. This is where
the presence of mine/UXOs are impacting livelihoods of population and impeding development and rehabilitation
efforts of the Government of Azerbaijan.
To have an idea on the magnitude of the mine/UXO problem for the purposes of both, strategic and operational
planning, ANAMA has been exploring all possible ways & means, including outside support. In this context, the
General Survey (Level 1 Survey) was undertaken in 2001 followed by the LIS (Landmine Impact Survey),
conducted jointly with SAC in 18 districts from September 2002 to June 2003.