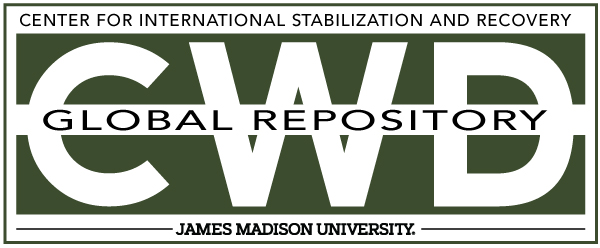 Creative Commons License

This work is licensed under a Creative Commons Attribution-Noncommercial-No Derivative Works 4.0 License.
Keywords
ERW Clearance, Sudan, UNMAO, Mine Action, Civil War, Ted Paterson, GICHD, Vera Bohle
Abstract
The United Nations Mine Action Service (UNMAS) has hired three independent consultants to conduct an evaluation of the UN Mine Action Programme in Sudan ("the Programme"). The aims of this evaluation are to assess the efficacy of the Programme and the United Nations Mine Action Office (UNMAO) with a focus on the period following the signing of the Comprehensive Peace Agreement (CPA) to the present day; to identify strengths and weaknesses in the relationships, structures and processes that have been established; and to make recommendations for improving the efficiency and effectiveness of the programme. The main four areas reviewed during the evaluation are as follows: 1. Scoping of the programme, its size and effectiveness 2. Interagency coordination 3. Enabling activities 4. Capacity development.