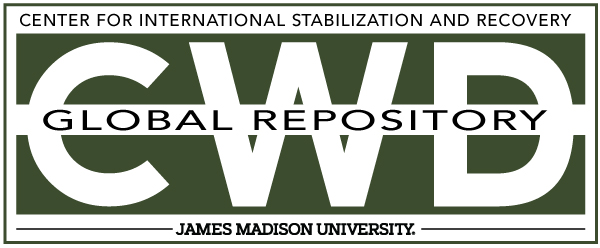 Creative Commons License

This work is licensed under a Creative Commons Attribution-Noncommercial-No Derivative Works 4.0 License.
Publication Date
Fall 10-2012
Keywords
Advocacy and International Law, Inter-organizational Relationships, ERW Clearance, Mine Action, Development, Brian da Cal
Abstract
This project examines the history of mine action as well as the debated link between landmines and development. It also explains why strong, inter-organisational relationships between the mine action and development sectors are so critical for both humanitarian and socio-economic, development reasons. It examines major influences and challenges to establishing and sustaining such relationships, characterised by a lack of coordination on policy, planning and practice, at the international, national and field level. The likely causes for these challenges are examined, ranging from historical differences in the culture, vision and values of people and organisations within those sectors, segregated donor funding mechanisms, vertical organisational structures and weak government. It ends with a number of recommendations for donors, states and NGOs, reflecting findings from a series of semi structured interviews and a review of published studies and books which make the case for mainstreaming mine action into development planning at all organisational levels.