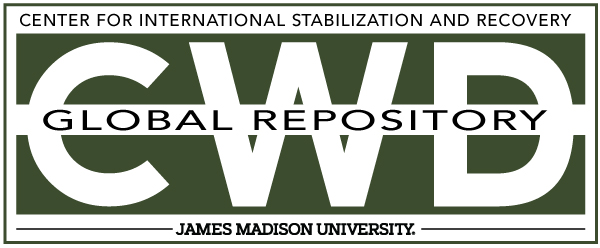 Creative Commons License

This work is licensed under a Creative Commons Attribution-Noncommercial-No Derivative Works 4.0 License.
Publication Date
Summer 5-2008
Keywords
ERW Clearance, DDG, Danish Demining Group. GICHD, ERW Clearance, Somalia, Somaliland, Tim Lardner
Abstract
Danish Demining Group began operations in Somaliland in 1999, responding to a perceived need at the time. Over the following nine years, their operations removed significant numbers of mines and UXO and removed countless communities and individuals from the threat of mines and UXO. As time went on however, the organisation appeared to shift focus from a Danish Demining Group, to an organisation with a different set of objectives. That shift was initially away from mine clearance – understandable given the ongoing removal of landmines – and subsequently away from UXO clearance/removal – again, an understandable decision. This report considers the programme from its inception to its closure. It looks at the development of the programme, the inevitable changes any programme would pass through, but also the more significant decisions made by DDG. While a number of the changes the programme went through came under strong criticism from other stakeholders, the rationale is explored in the report and, while there is little hard evidence to clarify, the report believes that the decisions made were the correct ones for the time of the programme and given the developmental stage of Somaliland. DDG provided a strong presence and contribution to mine action in Somaliland and to the improvement of the quality of life of many. Their focus has now shifted across to SALW where it is believed that the impact that can be achieved from the resources available will be much more significant than in the mine action sector. This is a brave move by DDG, and one that should make other mine action organisations in some environments consider their positions.