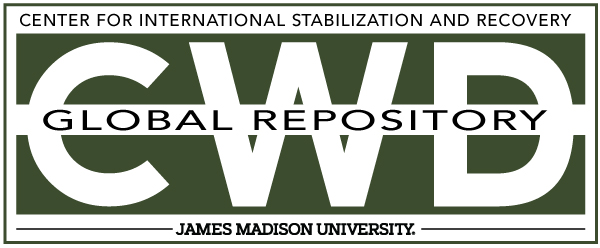 Creative Commons License

This work is licensed under a Creative Commons Attribution-Noncommercial-No Derivative Works 4.0 License.
Keywords
Advocacy and International Law, ERW Clearance, GICHD, AP Mine Ban Convention, Landmines, ERW, APMBC, Ottawa, Mine Ban Treaty
Abstract
The Convention's parties, with the support of a wide range of organisations, have made great progress in the pursuit of their aim of clearing all mined areas. There is an ongoing need, however, to ensure that all actors involved in the implementation of the Convention are clear regarding what "Article 5" obliges States to do and what it does not, what the understandings of the States Parties are concerning the implementation of Article 5, and what the mechanisms put in place related to fulfilment of Article 5 are. To assist in meeting this need, the ISU, with project funding provided by Norway, has produced the guide "Understanding Mine Clearance in the Context of the AP Mine Ban Convention".