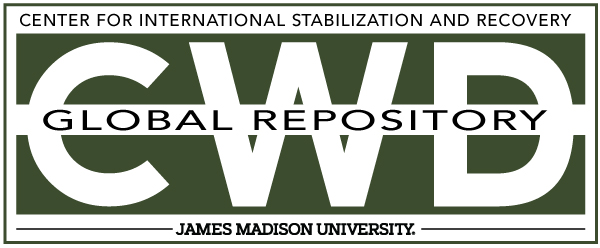 Creative Commons License

This work is licensed under a Creative Commons Attribution-Noncommercial-No Derivative Works 4.0 License.
Publication Date
Summer 6-2003
Keywords
ERW Clearance, the Balkans, Canadian Mine Action Programme, Humanitarian Assistance, Security, Stability, Capacity Building, Landmine Clearance, GICHD
Abstract
This evaluation describes the Canadian Mine Action Programme (CMAP) in the Balkans (Bosnia and Herzegovina, Kosovo and Croatia) from 1998 to 2003 and is focused on the key results achieved and lessons learned, with particular emphasis on validating the design, implementation and effectiveness of the numerous projects that comprised the programme. It intends to improve the programme development as well as the project selection, design and implementation. The focus of the CMAP was principally on the provision of direct humanitarian assistance, the enhancement of peace, security and stability, the building of institutional mine action capacity, and the creation of indigenous mines and unexploded ordnance clearance capabilities.