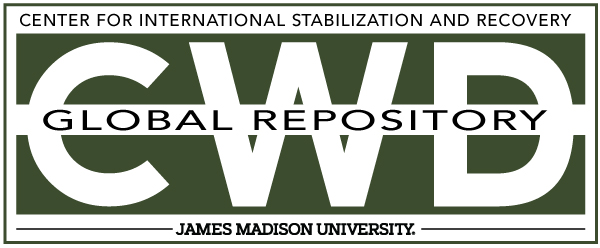 Creative Commons License

This work is licensed under a Creative Commons Attribution-Noncommercial-No Derivative Works 4.0 License.
Publication Date
Winter 1-2008
Keywords
Advocacy and International Law, Peru, Ecuador, Landmine, Regulation, Latin America, Funding, Colombia, Russell Gasser, GICHD, European Commission
Abstract
The EC Anti-Personnel Landmine Regulation of 2001 mandated evaluations of EC Mine Action strategy every three years. The first report was a Global Evaluation published in 2005, but this report forms one part of the 2008 evaluation by regions and covers Latin America, 2002-2007.
Total EC funding for mine action in Latin America in the period 2002-2007 was about 8 million euros, roughly 2% of the EC total world wide budget for mine action. Sixty-eight percent of the eight million euros was from the dedicated thematic Anti-Personnel Landmine budget line and 31% was from the geographic budget for Colombia. There were also smaller contributions from the Human Rights and ECHO budgets.
The approach used for the evaluation was desk research, visits to mine-affected countries and further contact with EC delegations by phone and internet. Face-to-face discussions with RELEX staff in Brussels took place before and after the field visit to Peru and Colombia.