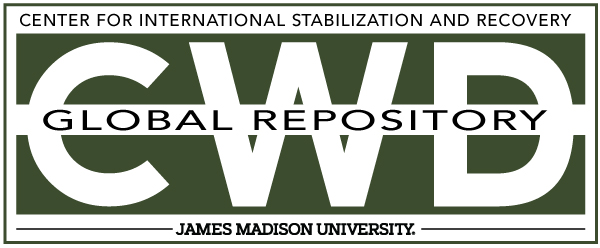 Creative Commons License

This work is licensed under a Creative Commons Attribution-Noncommercial-No Derivative Works 4.0 License.
Publication Date
Summer 7-2008
Keywords
Centers and Organizations, Counterinsurgency, Peace, Solidarity, Mine Action, Sustainability, Bad Honnef Framework, Matthew Bolton
Abstract
Mine action needs to rediscover its 'human face',1 to remember, as UNMAS has said, that "It is not so much about mines as it is about people…."2 Empirical research in Afghanistan, Bosnia and Sudan show that mine action is in danger of becoming distracted by commercial and strategic priorities. This is especially true since the advent of the 'War on Terror' and the continuing trend of consolidating the commercial mine action sector into the private security sector. Ten years ago a group of NGOs critical of the donor and commercial interests tried to develop a framework to guide mine action. The resulting document, "Mine Action Programmes from a Development-oriented Point of View", sometimes referred to as 'The Bad Honnef Framework', argued that mine action must be guided by basic principles of participation, co-operation, coherence, sustainability and solidarity. Unfortunately, its influence has been relatively limited; in some places mine action is becoming a commodity to buy or an activity in support of counterinsurgency. To counteract these trends, we need a 'Human Security Doctrine for Mine Action', guided by the following five principles: 1. Doing no harm 2. Protecting the vulnerable 3. Participation 4. Stewardship 5. Building peace. The following will outline each of these principles in more detail and explain how they relate to mine action.