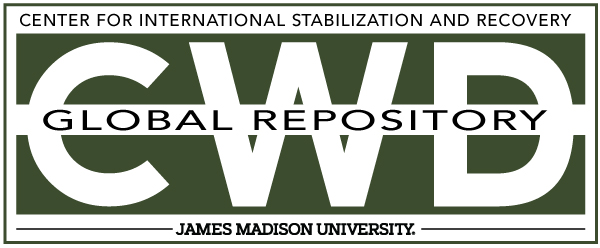 Creative Commons License

This work is licensed under a Creative Commons Attribution-Noncommercial-No Derivative Works 4.0 License.
Keywords
Victim Assistance, Advocacy and International Law, GICHD, AP Mine Ban Convention, Landmine, ERW Survivors, ERW, Disarmament, Disability, APMBC, Ottawa, Development, Mine Ban Treaty
Abstract
A decade of deliberations on the problems caused by conventional weapons has resulted in various international legal instruments. Based on the precedents established through more than a decade of efforts to implement the Anti-Personnel Mine Ban Convention, there is consistency amongst these instruments. Different legal instruments, but with a uniform approach as concerns assisting victims and survivors of landmines and other explosive remnants of war, present certain opportunities. These opportunities concern ensuring coherence, closer cooperation and efficiency, ultimately with a view to achieving the greatest impact on the ground in affected communities. Taking advantage of these opportunities means enhancing the understanding of a wide range of actors on assisting survivors in the context of disarmament, disability and development. The purpose of this publication is to assist in meeting this need.