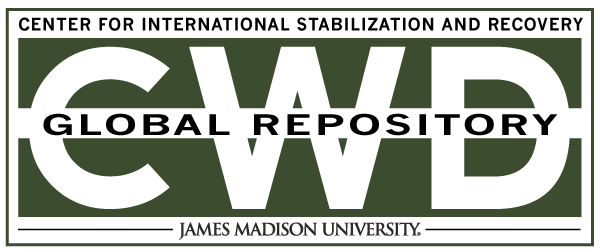 Creative Commons License

This work is licensed under a Creative Commons Attribution-Noncommercial-No Derivative Works 4.0 License.
Publication Date
Fall 11-2003
Keywords
World Bank, erw clearance, task managers
Abstract
These World Bank guidelines on landmine clearance describe suggested good practice for use by task managers in the design and implementation of land mine clearance projects financed by the World Bank. It complements Demining - Operational Guidelines for Financing Land Mine Clearance, which the World Bank issued in February 1997, bringing together their experience in addressing this problem.