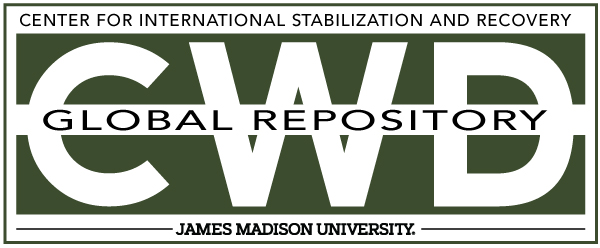 Title
Creative Commons License

This work is licensed under a Creative Commons Attribution-Noncommercial-No Derivative Works 4.0 License.
Publication Date
5-12-2014
Keywords
DDAS, 2014, Cambodia, Vegetation, AT
Abstract
Two Cambodian demining experts were killed in Battambang province's Samlot district on Saturday after detonating an anti-tank mine while carrying out clearance work in the former Khmer Rouge stronghold.
The primary cause of this accident is listed as 'Inadequate training' because the Victims were apparently cutting undergrowth (grass) in a manner that detonated an anti-tank mine (which is designed to require the weight of a heavy vehicle to detonate). It is uncertain what vegetation cutting tools they were using. It is possible that an anti-personnel mine was placed on top of the anti-tank mine and one victim stepped on the anti-personnel mine which initiated the antitank mine.