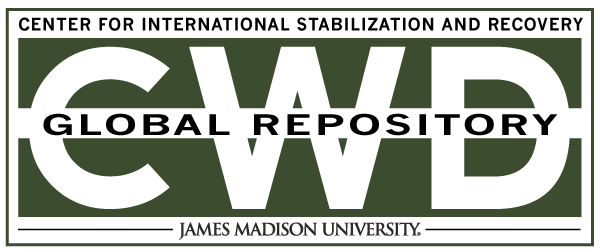 Creative Commons License

This work is licensed under a Creative Commons Attribution-Noncommercial-No Derivative Works 4.0 License.
Keywords
ERW Clearance, Mine Detection Dogs, Centers and Organizations, Landmines, Humanitarian Mine Action, MDD, GICHD, Dogs
Abstract
The study is laid out as four case studies of five organisations (two organisations in Croatia are described in one case study). A commentary is included in each case study as a discussion, and summarising comments are made in the final chapter.
Readers will recognise that each case study is essentially a snapshot of the operational structure of the organisation at the time that the study was done. MDD technology is still in development and all MDD systems are constantly being reviewed and updated. Several of the programmes studied here have undergone significant restructuring since the study was done. Thus it should not be assumed that the description here portrays the programme as it is today.