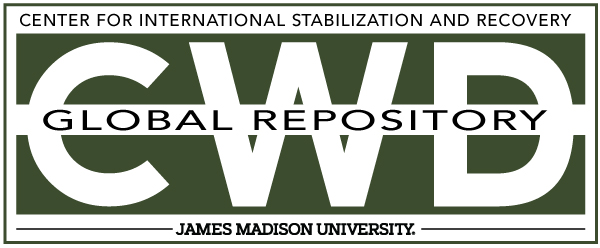 Creative Commons License

This work is licensed under a Creative Commons Attribution-Noncommercial-No Derivative Works 4.0 License.
Keywords
Centers and Organizations, UNMAS, 2010, Annual Report
Abstract
Our work in helping to protect and empower local communities contributes to wider humanitarian, peace and development dividends, and delivers concrete and measurable results. Our success stories are the product of the generous support provided by UN Member States' funds allocated by the UN General Assembly for the mine action components in seven peacekeeping operations, and by donors' considerable extra-budgetary funding support. Despite challenges, 16 donor governments, the European Union (EU), the Common Humanitarian Trust Fund for Sudan (CHF) and students from Pace University in New York contributed to the Voluntary Trust Fund for Assistance in Mine Action (VTF). The VTF received US $63.5 million throughout the reporting period, compared to US $90.7 million in 2009 and US $92.5 in 2008. The 30 percent decrease in incoming funds is palpable and expected to have an impact on UNMAS operations in 2011.