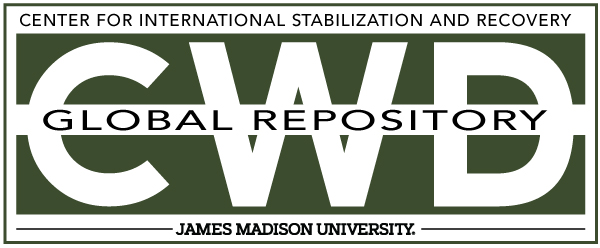 Title
UNMAS 2013 Annual Report
Creative Commons License

This work is licensed under a Creative Commons Attribution-Noncommercial-No Derivative Works 4.0 License.
Keywords
Centers and Organizations, UNMAS, 2013, Annual Report
Abstract
During 2013, the expertise of UNMAS staff and specialized equipment continued to be in incredibly high demand. UNMAS was requested to remove explosive threats caused by armed conflict and respond to emergencies in a dozen countries. UNMAS expert advice and good practices were also sought by many, in international and regional diplomatic and technical settings, from the conference rooms of Geneva and New York, to Mali and the Central African Republic.
In 2013 UNMAS made the world safer; UNMAS spearheaded humanitarian mine action in Mali, assisted United Nations deployment in the Central African Republic, completed the landmine survey of the 11 provinces in the Democratic Republic of the Congo, attained agreements to demine in the West Bank and built secure weapons storage facilities in Libya. In Abyei, Afghanistan, Somalia, South Sudan and the territory of Western Sahara, UNMAS coordinated, led and implemented large-scale clearance operations and risk awareness campaigns to facilitate freedom of movement and public safety