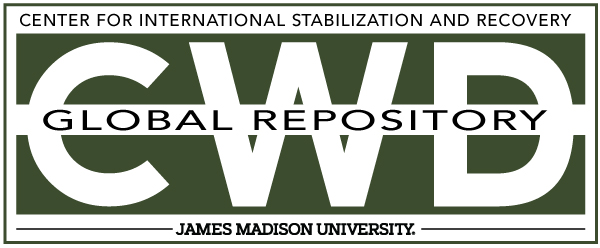 Creative Commons License

This work is licensed under a Creative Commons Attribution-Noncommercial-No Derivative Works 4.0 License.
Keywords
Centers and Organizations, UNMAS, 2015, Annual Report
Abstract
The centrality of mine action in humanitarian responses was widely and unanimously recognized by United Nations Member States and throughout the mine action sector in 2015. In his biennial report to the United Nations General Assembly on Assistance in Mine Action, the Secretary-General highlighted that mine action is "at the core of postconflict humanitarian response" and emphasised that "contamination of mines and explosive remnants of war remains a major security issue affecting civilian populations, United Nations operations and the sustainment of global peace and security". The Global Humanitarian Overview for 2016, launched by the United Nations Emergency Relief Coordinator in Geneva, highlights urgent mine action requirements in a third of countries facing humanitarian crises.
The Annual Report we present to you, illustrates the outstanding results this Service has achieved in 2015. I take this opportunity to applaud UNMAS staff working in 17 affected countries and territories, in Geneva, and in New York for their tireless efforts.