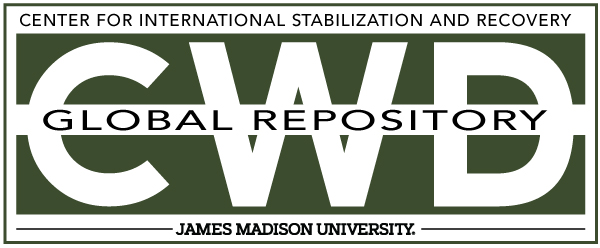 Creative Commons License

This work is licensed under a Creative Commons Attribution-Noncommercial-No Derivative Works 4.0 License.
Keywords
GICHD, Advocacy and International Law, GICHD, Strategic Development Goals, SDG, Gender, Mainstreaming, Land Release, Victim Assistance, Employment, Laura Biscaglia
Abstract
Mine action comprises a set of activities aimed at reducing the risks from landmines, cluster munitions and other explosive remnants of war. By returning safe land, housing and infrastructure to people and assisting victims, it restores livelihoods, re-establishes an environment for communities to live, work and thrive in, and accelerates development. Mine action never occurs in a vacuum; it takes place in social and cultural contexts where different gendered power relations exist and therefore does not automatically benefit women, girls, boys and men from different backgrounds to the same degree. This article explores the intersection between mine action and inequality resulting from gender and diversity aspects and argues that the SDG framework can help to better understand and operationalise this nexus. Focusing on good practice in land release, victim assistance and employment, this article scrutinises how gender mainstreaming in mine action contributes to progress across the SDGs and explores pathways to better capitalise on the potential of mine action for women's empowerment.