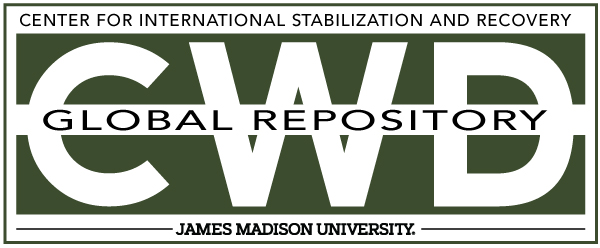 Creative Commons License

This work is licensed under a Creative Commons Attribution-Noncommercial-No Derivative Works 4.0 License.
Keywords
ERW Clearance, Advocacy and International Law, Centers and Organizations, UNMAS, IED, Lexicon, Vocabulary
Abstract
This lexicon is intended to provide the United Nations system with a coherent conceptual framework and operational vocabulary to address the IED threat worldwide. It encompasses the broad spectrum of IED employment scenarios, the variety of IED devices, and their critical components. Adoption of this lexicon will improve the collection, reporting, and exploitation of IED information at the tactical, operational, and strategic levels. The lexicon will assist in: - Standardizing terminology across IED reports and improving database content management; - IED related education and training; and - Development and understanding in support of IED policy and doctrine. In order to maintain the ability to effectively communicate and understand the IED using the construct and definitions posed in this lexicon, modification of definitions and diagrams is not recommended.