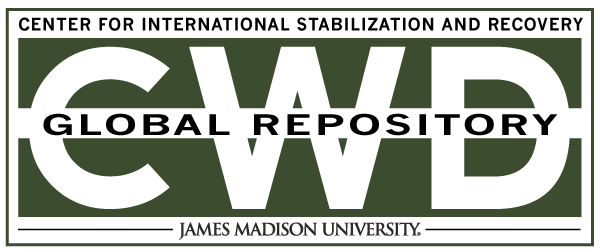 Creative Commons License

This work is licensed under a Creative Commons Attribution-Noncommercial-No Derivative Works 4.0 License.
Keywords
ERW Clearance, IED, IEDD, Training, Risk Education, Disposal, Standards, UNMAS, 2018
Abstract
These IEDD Standards have been designed for the safe, effective and efficient disposal of IEDs. They aim at ensuring uniformity and technical specificity related to the generation of an IED disposal capability. They establish the minimum competencies required for IEDD operators and frame the methodology for the clearance of IEDs. The Standards provide guidance on how to carry out IED disposal planning, the competencies and associated training and equipment required to conduct IED disposal operations, as well as the appropriate approaches to IED clearance in rural and urban areas, IED information management and IED risk education.
The United Nations IEDD Standards are of a technical nature; they are for use by IED disposal operators and for the organizations and units that employ them under the auspices of the United Nations. For Explosive Ordnance Disposal (EOD) Units deployed in United Nations Peacekeeping Operations, the IEDD Standards outline the competencies required by individuals to meet the collective unit requirements set forth in the United Nations EOD Unit Manual. For commercial and non-governmental organizations contracted by the United Nations, these Standards provide the basis for evaluation of the contractors Standard Operating Procedures (SOPs) for IED disposal operations where the context or mandate objective is not humanitarian.