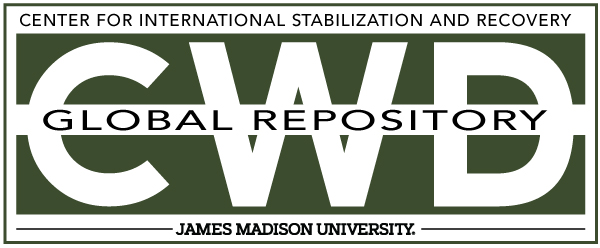 Creative Commons License

This work is licensed under a Creative Commons Attribution-Noncommercial-No Derivative Works 4.0 License.
Publication Date
Summer 8-2008
Keywords
Advocacy and International Law, Cambodia, Landmines, UXO, ERW, ERW Clearance, Landmines, Demining, Southeast Asia, Mine Action, GICHD, Ted Paterson, Mao Vanna, Chan Rotha
Abstract
This report presents the findings, conclusions, and recommendations from a study on the need for a new national mine action strategy for Cambodia. The study entailed a document review; the preparation and distribution of a stakeholder questionnaire and the analysis of responses; and interviews with representatives from a number of mine action and disability assistance organisations, government ministries, etc.