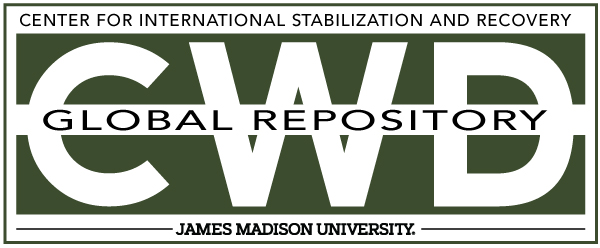 Creative Commons License

This work is licensed under a Creative Commons Attribution-Noncommercial-No Derivative Works 4.0 License.
Keywords
Advocacy and International Law, UN, United Nations, General Assembly, 2017, Saudi Arabia, Yemen, Landmines
Abstract
Ms. Radwan (Saudi Arabia) (spoke in Arabic): My delegation joined in the consensus adoption of resolution 72/75 to provide assistance in mine action because we believe in the importance of the issue and the need to provide assistance to the United Nations Mine Action Service and the Inter-Agency Coordination Group on Mine Action.At the same time, we deeply denounce the provision of $14 million to what the report called the Ministry of Education of Yemen, which is an entity affiliated with the Houthi rebel militias, who are planting thousands of mines within Yemen and along the borders of my country, the Kingdom of Saudi Arabia. We call for the reconsideration of this issue so that the work of the Committee reflects the realities that are being ignored, in order to ensure that all United Nations agencies commit to relevant Security Council resolutions, including resolution 2216 (2015). No support for the Houthis — who commit grave violations and pose a serious threat to Yemen and the Kingdom of Saudi Arabia, as well as to regional and international peace and security — can be justified or accepted.
A_72_PV-66-AR.pdf (323 kB)
UN General Assembly official records, 72nd session : 66th plenary meeting (Arabic)
A_72_PV-66-ES.pdf (297 kB)
UN General Assembly official records, 72nd session : 66th plenary meeting (Spanish)
A_72_PV-66-FR.pdf (364 kB)
UN General Assembly official records, 72nd session : 66th plenary meeting (French)
A_72_PV-66-RU.pdf (531 kB)
UN General Assembly official records, 72nd session : 66th plenary meeting (Russian)