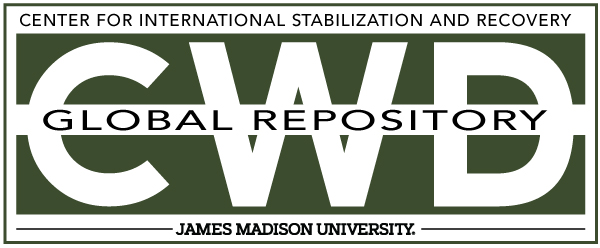 Creative Commons License

This work is licensed under a Creative Commons Attribution-Noncommercial-No Derivative Works 4.0 License.
Keywords
Centers and Organizations, UNMAS, UN, United Nations, Mine Action, 2011
Abstract
We are pleased to present to you the 2011 Portfolio of Mine Action Projects and simultaneously to highlight the immense value mine action brings to peacekeeping, humanitarian relief and development efforts.
As a cross cutting activity, mine action delivers concrete and measurable results. It saves lives, protects livelihoods and provides assistance to mine victims, including through job skills training, socio-economic initiatives, and employment opportunities.
Mine action workers assist victims and their families, reduce the risk to affected communities, and remove dangers from farmer's fields, from roads, from villages; all of which allow children to safely travel to school, communities to have access to water and to collect firewood, and commercial trade to return to assist with the socio-economic recovery of affected areas.
With increased awareness of the links between mine action and the achievement of the Millennium Development Goals, mine-affected countries are pursuing mine action as a development priority as well as a humanitarian, security and human rights priority, and are giving it due prominence in their national development plans, strategies and budgets.