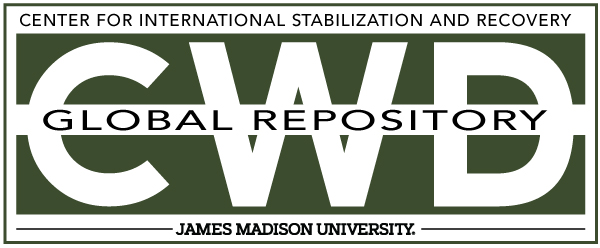 Creative Commons License

This work is licensed under a Creative Commons Attribution-Noncommercial-No Derivative Works 4.0 License.
Keywords
Advocacy and International Law, Centers and Organizations, UN, UNMAS, Mine Action, Strategy, 2013, 2018
Abstract
Affected states, with the support of the international community, have achieved real progress in addressing the threat of mines and ERWs, including cluster munitions. This has been reflected most notably by the drastic reduction in casualties over the last two decades, as well as by increased national capacity, advances in the universalization of various treatises and conventions and enhanced cooperation amongst mine action actors.
Significant challenges remain but these achievements constitute major opportunities to accelerate the realization of a world free of these threats.
The Strategy of the United Nations on Mine Action 2013-2018 ("the strategy") presents the common objectives and commitments that will guide the work of the United Nations in mine action1 over the next six years in support of this momentum.
As such, the strategy provides analytical and programmatic guidance for the formulation, implementation and revision of United Nations assistance at the country level, in a manner that is consistent with the specific needs, requests and legal regimes of each context.
Throughout, the strategy reaffirms the importance of effective partnerships and emphasizes the imperative for the United Nations to collectively increase the impact of its mine action work across the range of peace and security, human rights, humanitarian and development responses.
In addition to regular monitoring and reporting, this strategy will be subject to a mid-term review, to assess progress made and explore the need for any changes in light of, inter alia, the new global framework that may be developed in conjunction with the 2015 Millennium Development Goals World Summit.