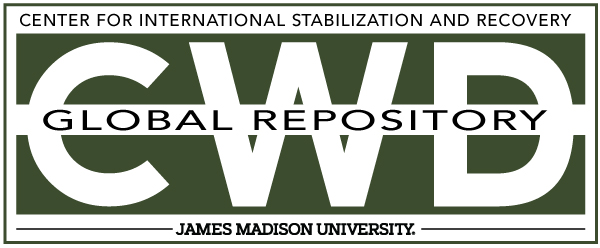 Creative Commons License

This work is licensed under a Creative Commons Attribution-Noncommercial-No Derivative Works 4.0 License.
Keywords
Advocacy and International Law, UNMAS, United Nations, Gender, Mine Action
Abstract
In 2004–05, the Inter-Agency Coordination Group for Mine Action (IACG-MA) endorsed the first UN Gender Guidelines for Mine Action Programmes to enhance the integration of gender considerations into UN mine action programmes. The guidelines were developed with the assistance of the International Women's Development Agency (IWDA). This effort followed the launch by DPKO in 2004 of the Gender Resource Package for Peacekeeping Operations, which identified key gender issues and provided an overview of how they could be addressed most effectively. The package, designed on the strong foundation of the UN Security Council Resolution 1325 (2000), recommended elaborating detailed guidelines within each functional work area, to further guide field staff on how to translate gender mainstreaming objectives into their projects.
The UN Gender Guidelines for Mine Action Programmes provided one of the first useful models in this regard, and served as a vital tool for gender-conscious decision-making in programme formulation and the identification of good practice and lessons learned in mine action.
The guidelines contained in this document build on lessons learned since the publication of the first set of guidelines and seek to make them more operational and ensure that they continue to be applicable to work in the field in each country and territory.