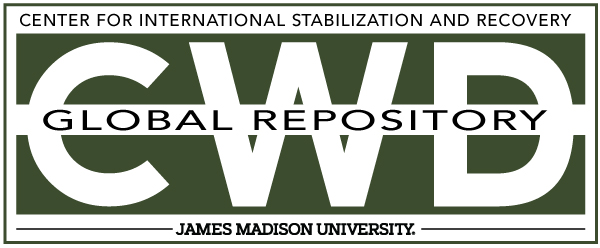 Creative Commons License

This work is licensed under a Creative Commons Attribution-Noncommercial-No Derivative Works 4.0 License.
Keywords
ERW Clearance, UNMAS, Landmine, ERW, IED, Safety
Abstract
This handbook is not an instruction manual for working with landmines and explosive hazards. It is not a guide for working with landmine, ERW and IED affected communities. Rather, its aim is to raise awareness and provide basic safety information concerning the threat of landmines, ERW and IEDs to organizations and individuals working in affected areas, and to help them:
• Establish appropriate safety procedures;
• Avoid contact with mines, ERW and IEDs and
• Take appropriate action in emergency situations.