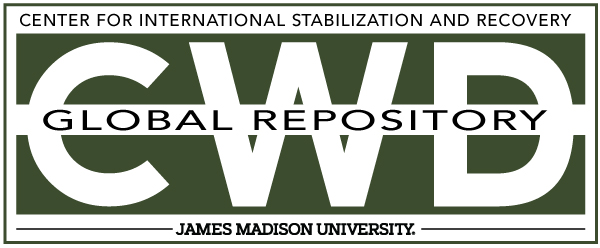 Creative Commons License

This work is licensed under a Creative Commons Attribution-Noncommercial-No Derivative Works 4.0 License.
Keywords
Advocacy and International Law, Victim Assistance, AP Mine Ban Convention, Landmines, ERW, GICHD, Ottawa, Convention, Landmine Survivor, States Parties
Abstract
At the First Review Conference of the Convention on the Prohibition of the Use, Stockpiling, Production and Transfer of Anti-Personnel Mines and on their Destruction, it was noted that while not forgetting the responsibilities to landmine victims wherever they may be, a greater emphasis must be placed on improving the quality of life of landmine survivors in the 24 State Parties which have indicated that they hold the responsibility for significant numbers of survivors. Subsequently, the 2004-2005 Co-Chairs of the Standing Committee on Victim Assistance and Socio-Economic Reintegration sought to maximize the Nairobi Action Plan as a basis for action by encouraging and supporting these 24 States Parties in understanding what can or should be achieved by December 2009 by / in these 24 States.