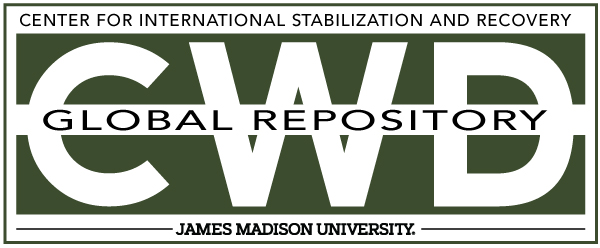 Creative Commons License

This work is licensed under a Creative Commons Attribution-Noncommercial-No Derivative Works 4.0 License.
Keywords
ERW Clearance, APOPO, GICHD, Rats, Mine Detection, MDR, Efficiency, Effectiveness, Study, Angola
Abstract
As the laboratory rat is one of the most widely studied animals, the abundance of available research material on its olfactory capabilities is not surprising. However, very little information can be found on their mine/ERW detection abilities. Consequently, in late 2015, GICHD conducted a study of APOPO's Mine Detection Rat (MDR) programs in Angola, Mozambique and Cambodia. The aim of the study was to focus on the operational efficiency and effectiveness of the MDR, as well as to determine compliance with the International Mine Action Standards (IMAS). Within the sector, MDR suffer from a negative perception of scent detection as a result of the inaccurate and unfairly poor reputation of mine detection dogs (MDD) in the early days of mine action. General scepticism towards MDD was a result of programs that had failed in their use. However, the capability of the management to implement MDD operations within these programs was never questioned and consequently, the dogs were incorrectly held responsible for the overall program failures.
APOPO has been using MDR in operations since 2004 when they were first tested in accordance with IMAS, in Mozambique under the supervision by the National Institute for Demining (IND) and GICHD. The MDR are used primarily in technical survey where their role is to confirm the presence or absence of mines/ERW, providing important additional evidence of the mine/ERW threat level in specific areas within a SHA/CHA.
The results from the GICHD study indicates that the MDR are able to both very efficiently and effectively locate mines/ERW. On average, one MDR is ten times more productive than a deminer and a MDR team is as productive as a MDD team, but with a potential for considerable cost savings. The success rate for MDR on formal testing and accreditation, as per IMAS, is the same as for MDD. On average, more than 85% of MDR pass the test on the first attempt. Another important advantage of the MDR is their independence from a personal trainer/handler. Generally, most MDR remain with the same trainer/handler, but show no difference in performance when taken over by other trained staff. One handler team, consisting of two people, could thus easily operate ten MDR consecutively. Hence, the MDR system can be a cost-efficient option capable of increasing productivity.