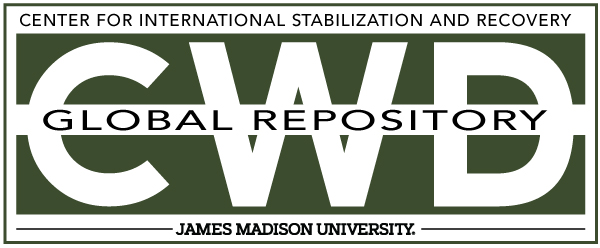 Creative Commons License

This work is licensed under a Creative Commons Attribution-Noncommercial-No Derivative Works 4.0 License.
Keywords
ERW Clearance, Mine Clearance Device, MCD, 910, Trar Theimer
Abstract
The MCV 910, designed for clearing surfaces is a mobile mine clearance device accredited also for the public road traffic. On the rear part it presents a special rotating 4 clearance device, hydraulically operated. The clearance takes place through the rotation movement of the flail, which should, through this action, detonate the mines. When working, the vehicle moves in the opposite direction to road movement and it can be either operated through a computerized automatic pilot steering system or manually using a joystick. The device in object, having two fixed axes, disposes of a pivot steering. The machines gets powered by two identical but independently working 136 kW (185- hp) Perkins turbo inter-cooler engines, one for driving and the other for flailing activity.