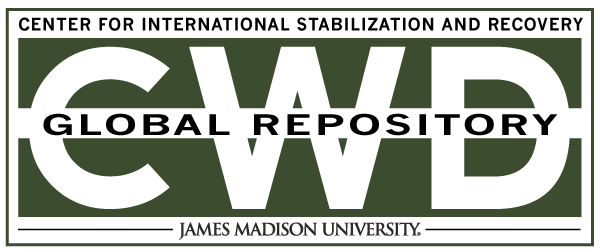 Creative Commons License

This work is licensed under a Creative Commons Attribution-Noncommercial-No Derivative Works 4.0 License.
Keywords
ERW Clearance, GICHD, CEN, Digger, D-250
Abstract
During the last week of May 2014, the Digger D-250 was tested at one of SWEDEC facilities – the Norra Kulla Test Site - near Eksjö, Sweden. This test was planned and facilitated by SWEDEC. The methodology specified in CEN Workshop Agreement"CEN Workshop Agreement 15044; Test and Evaluation of Demining Machines" was used. It started with a performance test and ended up with an extended survivability test. The machine was tested with a tiller tool. These tests make the content of this report. The tracked, remotely controlled Digger D-250, weight approximately 12 tonnes, fits into what is normally regarded as the medium class of machines (6-20 tonnes).