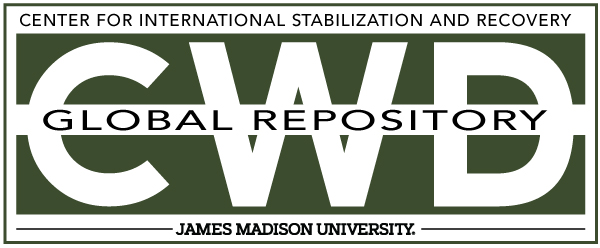 Creative Commons License

This work is licensed under a Creative Commons Attribution-Noncommercial-No Derivative Works 4.0 License.
Keywords
Centers and Organizations, Advocacy and International Law, GICHD, Gender, Diversity, 2017
Abstract
In 2017, GICHD has affirmed its commitment to fostering gender equality and ensuring that gender and diversity aspects are properly taken into account in mine action. The Centre entered its second year as a member of the International Gender Champions (IGC), and has adopted its second annual Gender and Diversity Action Plan, building on good practices and lessons learned from the previous year to ensure long-term sustainability.
Key areas of focus were the organisation of and participation in gender balanced and diverse panels, training sessions and workshops; ensuring GICHD staff is equipped with gender and diversity competencies; and mainstreaming gender and diversity through setting individual staff objectives. The GICHD has also promoted gender and diversity by sharing knowledge; collaborating with partners on research, training and event organisation; and encouraging discussions and debates on topics related to gender and diversity.