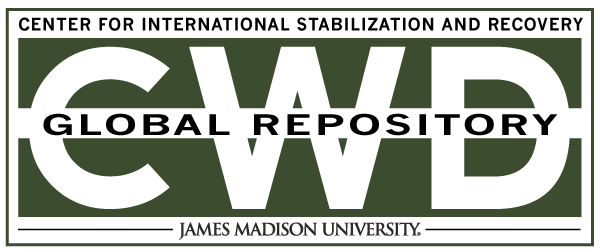 Creative Commons License

This work is licensed under a Creative Commons Attribution-Noncommercial-No Derivative Works 4.0 License.
Keywords
Conventional Weapons Stockpile Destruction, GICHD, Small Arms Survey, Ammunition, International Ammunition Technical Guidelines, IATG, SafeGuard, Small Arms, Stockpile, Samuel Paunila, GICHD, Andrew Hoole
Abstract
The international community has been actively engaged in mine action for over 20 years. Clearance has been remarkably successful both in reclaiming land and making life safer for some of the most disadvantaged people in the world. As the number of casualties due to landmines has fallen, we have seen the number of deaths and injuries caused by explosions in ammunition storage areas rise and an increasing diversion of ammunition away from state stockpiles and into the hands of non-state actors.
Poorly managed stockpiles of ammunition present two distinct threats to the wider community: the risk of an explosion within the stockpile and the risk of diversion.