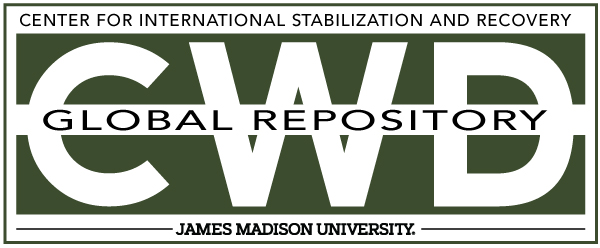 Creative Commons License

This work is licensed under a Creative Commons Attribution-Noncommercial-No Derivative Works 4.0 License.
Keywords
Centers and Organizations, Advocacy and International Law, GICHD, Gender, Diversity, 2016
Abstract
In its 2015-2018 Strategy, the GICHD has reaffirmed its commitment to gender & diversity, and 2016 has cer-tainly been a year of accomplishments. In January 2016, the GICHD joined the International Gender Champions Network. In July 2016, the GICHD adopted its first Centre-wide Gender & Diversity Action Plan. In September, the GICHD created two positions on gender & diversity Programme Officer (30%) and Junior Programme Officer (50%). In addition to those three milestones, the GICHD has also been promoting gender & diversity by sharing its knowledge, holding events for GICHD staff and the public alike, and encouraging discussions and debates on gender & diversity.