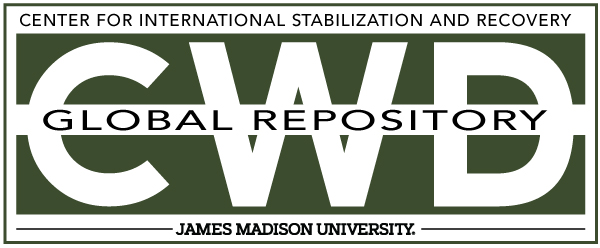 Creative Commons License

This work is licensed under a Creative Commons Attribution-Noncommercial-No Derivative Works 4.0 License.
Keywords
Advocacy and International Law, ERW Clearance, Barry Pound, Åsa Massleberg, Qudous Ziaee, Samim Hashimi, Shapur Qayyumi, Ted Paterson Inter-organizational Relationships, Landmines, Landmine, ERW, Livelihood, Development, Herat, Afghanistan, GICHD, MACCA, GMAP
Abstract
The Mine Action Coordination Centre for Afghanistan (MACCA) and the Department for Mine Clearance (DMC) are seeking to better understand the development outcomes of demining. They plan to undertake community-level surveys on a periodic basis to document these achievements and identify changes to policy and practice that could further enhance the contribution that the Mine Action Programme of Afghanistan (MAPA) makes towards Afghanistan's development. The Geneva International Centre for Humanitarian Demining (GICHD), working within the framework of the MoU between the GICHD and the UN Mine Action Service (UNMAS), assisted with the design and implementation of a pilot project that surveyed 25 communities in the central and northern areas of Afghanistan in 2010. This report describes a second livelihoods survey conducted in 2011 with four mine/ERW-affected communities.
The purposes of the study were to gain a better understanding of the development outcomes and impacts accruing from demining and how to enhance these through revisions to the criteria used to select priorities, adaptations to the priority-setting process and enhanced linkages with rural and community development organisations.
The study also involved Afghan surveyors from Afghan mine action Implementing Partners and social scientists from the Afghan Institute for Rural Development and the Central Statistics Office to develop in-country capacity to conduct and analyses such surveys on a periodic basis. The report is intended to contribute to more complete reporting to the Government of Afghanistan (GoA) and donors on the contribution made by the MAPA to Afghanistan's development, and to inform the post-clearance survey efforts of demining operators (internal QA) and the MACCA/DMC (external QA plus national standards) on quality at the development outcome level.