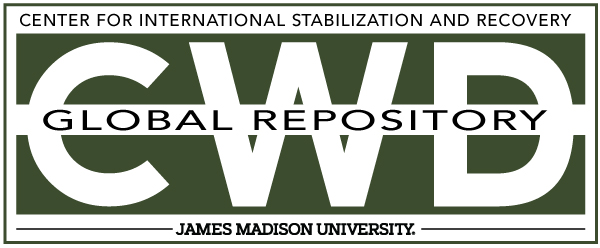 Creative Commons License

This work is licensed under a Creative Commons Attribution-Noncommercial-No Derivative Works 4.0 License.
Keywords
ERW Clearance, Road, Clearance, Demining, Mine Action, GICHD
Abstract
Clearing roads prior to the deployment of peacekeeping units, or in support of humanitarian, reconstruction or development work, is a prerequisite to a safe and successful operation. However, road clearance is expensive and time-consuming. Equipment costs are high, especially in remote areas such as in Afghanistan, Angola and Sudan, where many roads remain contaminated by mines.
Confronted by these challenges, mine action operators are working to develop safer, more efficient and cost-effective road clearance systems. This Guide contributes to that process by providing recent examples, data and methodologies from the field. Methodologies and approaches used as examples in this guide were observed during field visits during 2006 and 2007. These should be considered to be snapshots: some procedures and equipment may have changed since then.
For the purpose of the guide we have generalised various methods and examples. However, in the field every scenario is unique and should be carefully assessed and interpreted within its own particular context.