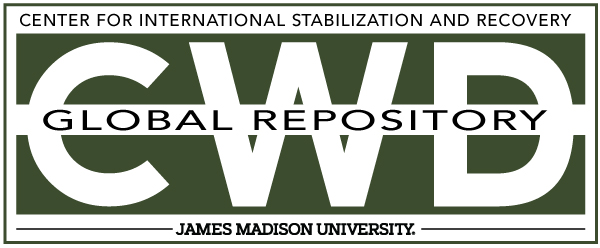 Creative Commons License

This work is licensed under a Creative Commons Attribution-Noncommercial-No Derivative Works 4.0 License.
Keywords
Centers and Organizations, NPA, Norwegian, People's, Aid, Annual Report, 2018
Abstract
Norwegian People's Aid is the labour movement's humanitarian organisation for solidarity. Norwegian People's Aid works both nationally and internationally to improve the living conditions of vulnerable groups and to contribute to a fairer society. Norwegian People's Aid is a membership organisation with 4 main priority areas:
(a) First aid and rescue services (b) Social inclusion work and work with refugees
(c) Work with mines and explosives (d) Long-term development and humanitarian cooperation
This work is organised in two core areas:
• Protection of life and health
• Fair distribution of power and resources
A large part of our activities in Norway is based on our members' voluntary efforts. The first aid and rescue service constitutes important voluntary community involvement in national emergency response management. Nationally, Norwegian People's Aid is also engaged in refugee and integration work and international work for solidarity.
Internationally, as of 31.12.2018, Norwegian People's Aid was active in 34 countries in Europe, the Middle East, Asia, Africa and Latin America, and is currently one of the world's largest organisations working with the clearance of landmines and cluster munitions.
The annual accounts encompass the non-profit organisation known as Norwegian People's Aid, which is an association which does not have financial gain as its purpose. The annual accounts do not reflect the local chapter's accounts. The activities result for the year amounts to NOK -16.2 million as opposed to NOK -18.9 million in 2017. Funds acquired in 2018 came to NOK 947 million as opposed to NOK 1009.6 million in 2017.
The activities result of NOK -16.2 was allocated as follows: NOK -15.5 million from assets with externally imposed restrictions, NOK -2 million from assets with internally imposed restrictions and NOK 1.3 million from other equity. As of 31.12.2018, total assets amounted to NOK 221.5 million as opposed to NOK 237.6 million in 2017. Other equity as of 31.12.2018 amounted to NOK 200.6 million as opposed to NOK 199.2 million in 2017.