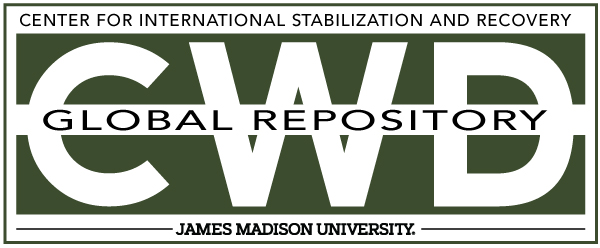 Creative Commons License

This work is licensed under a Creative Commons Attribution-Noncommercial-No Derivative Works 4.0 License.
Keywords
ERW Clearance, Advocacy and International Law, Mine Action Review, APMBC, HALO, MAG, NPA, 2019, Mine Ban Treaty, Review Conference
Abstract
We welcome the publication of Mine Action Review's Clearing thhe Mines 2019 in this important year of the Oslo Review Conference, where the mine action community is taking stock of progress made and setting the agenda for the next five years. In positive developments, since last year's report Jordan has completed clearance of the remaining mined areas that required verification and Palau has determined that it does not have any mined areas under its jurisdiction or control. It is always preferable to report good news, but the reason we came together as Advisory Board members to support this project was to ask the difficult questions, even when we don't like the answers. This is how we improve programme performance.
We believe that Mine Action Review has changed the mine action narrative since it was launched at the Third Review Conference in 2014. Many states have shown great maturity by engaging positively with the project and continue to do so, even when this means openly discussing the challenges and not just the progress. The Mine Action Review works best where it has provoked debate and discussion. In-country coalitions which bring together the national authority, implementing partners, and donors, can use the annual report to pull together towards completion, despite operators working in a sector in which competition is hardwired in national and international frameworks. Impressively, some of the closest intra and inter-sector cooperation has happened in the most challenging environments, where recent conflict has led to new contamination – and new victims.