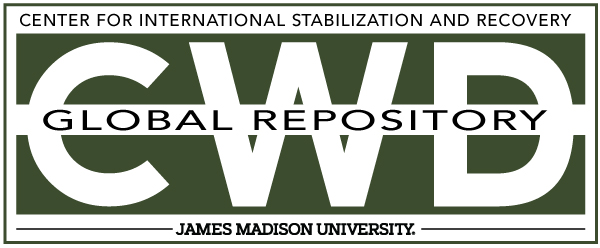 Creative Commons License

This work is licensed under a Creative Commons Attribution-Noncommercial-No Derivative Works 4.0 License.
Keywords
Centers and Organizations, NPA, Norwegian People's Aid, Annual Report, 2019
Abstract
Norwegian People's Aid is an important agency in terms of global efforts for a mine-free world, carrying out humanitarian clearance of mines and explosives in 24 countries in 2019.
In the autumn of 2019, many countries around the world, including those in Latin America and the Middle East,
were witness to mass popular demonstrations. In many places, Norwegian People's Aid partner organisations
played a leading role. We had 221 partner organisations in 19 countries in 2019 and it becomes clearer each
day how important our partners are as agents of social change. They are at the forefront of popular mobilisation, whether the issue is land rights, the struggle for natural resources, women's rights or democracy.
Our international work in 2019 concluded with Norway's hosting the Mine Ban Convention Review Conference. Norwegian People's Aid was an influential presence at the conference as people came from around the world to Norway to discuss how we could eradicate the land mine problem once and for all.