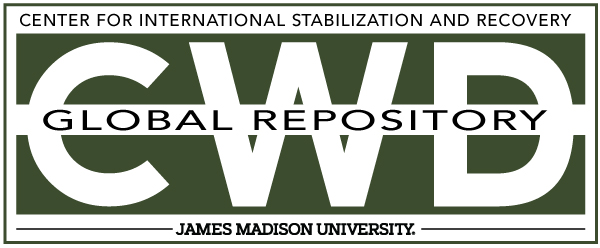 Creative Commons License

This work is licensed under a Creative Commons Attribution-Noncommercial-No Derivative Works 4.0 License.
Keywords
Advocacy and International Law, Disability, Armed Violence, Uganda, Colombia, Pakistan, Haiti, Handicap International, HI, Humanity and Inclusion
Abstract
Armed violence has powerful, lasting impacts, inflicting severe injuries and impairments and leaving behind broken families, fearful communities and societies in which violence is the norm. It is a daily fear and fact of life for millions of people, particularly those in low income countries and in the marginalised urban zones of more developed countries.
Persons with disabilities experience heightened exposure to armed violence as a result of various factors, such as exclusion from education and employment, the need for personal assistance in daily life, social stigma, discrimination and communications barriers for reporting violence8 . Armed violence injuries and disabilities have far reaching consequences not only at an individual level, but also for society and the wider economy of the country.
This report acknowledges the challenges of data collection in the context of armed violence and includes findings from a pilot research project carried out between May 2011 and April 2012 in Medellin, Colombia; Karamoja, Uganda; Peshawar, Pakistan; and Port-au-Prince, Haiti. These regions of four countries were specifically selected for the diverse contexts of armed violence taking place within them.