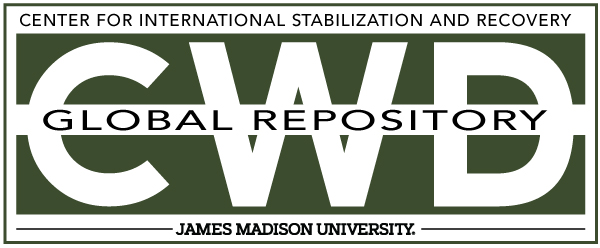 Creative Commons License

This work is licensed under a Creative Commons Attribution-Noncommercial-No Derivative Works 4.0 License.
Keywords
Victim Assistance, Gaza, HI, Humanity and Inclusion, Handicap International, Society of Physically Handicapped People
Abstract
The Gaza Strip was exposed to a long term and acute military operation which lasted for 51 days during the summer of 2014.
At least 1,473 Palestinian civilians were killed, including 501 children and 257 women. Many fatalities involved multiple family members, with at least 142 Palestinian families having three or more members killed in the same incident, for a total of 739 fatalities. According to the Palestinian Ministry of Health, over 11,100 Palestinians, including 3,374 children and 2,088 women, were injured.
Persons with disabilities (PwDs) are one of the most vulnerable groups in time of crisis, mostly marginalized and neglected to access emergency services. Handicap International3= supported by DFID, CDC, and RRA has launched an emergency response action in partnership with 4 disability service providers to meet the urgent needs of the most vulnerable groups affected by the crisis across Gaza Strip. Partners are: Baitona Society for community development in North Gaza, Palestine Avenir for Childhood Foundation in Gaza City; The National Society for Rehabilitation in Middle Area and in Khan Younis; and Society for Physically Handicapped People in Rafah.
This report will shed the light on the emergency response action services delivered to the different beneficiaries.