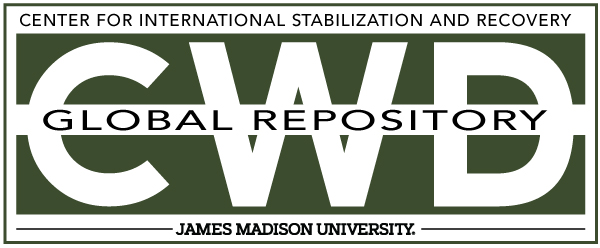 Creative Commons License

This work is licensed under a Creative Commons Attribution-Noncommercial-No Derivative Works 4.0 License.
Keywords
Victim Assistance, Advocacy and International Law, Explosive Weapons, Populated, Aarea, Urban, HI, Humanity and Inclusion, International Network on Explosive Weapons
Abstract
The international process underway to develop a political declaration on preventing civilian harm from the use of explosive weapons1 in populated areas is making good progress. Meanwhile, the International Network on Explosive Weapons (INEW) and other national and international organisations are working alongside leading governments to ensure the declaration will be comprehensive and will effectively meet the expectations of those suffering from the consequences of explosive weapons use around the world.
Wishing to contribute to the political declaration drafting process, Handicap International, supported by the Irish Department of Foreign Affairs and Trade, launched an initiative with a view to developing a shared understanding of the needs and rights of victims of explosive weapons and proposing recommendations on the provisions on victim assistance to be included in this declaration. Survivors, experts and humanitarian aid workers from countries including Afghanistan, Pakistan, Iraq, Jordan, South Sudan, Bosnia and Herzegovina and Palestine, as well as experts from several INEW member organisations, took part in this initiative. Together, they shared their experience of the reality faced by victims of explosive weapons in populated areas, expressed their aspirations for victim assistance provisions in the future political declaration and exchanged ideas by means of an online consultation and a workshop in Sarajevo.
This paper draws on these consultations to make the following recommendations, intended to ensure that the needs and rights of victims of explosive weapons will be adequately addressed in the future political declaration.