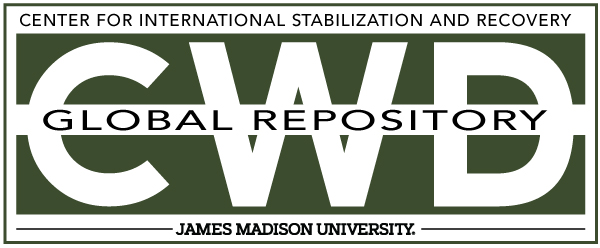 Creative Commons License

This work is licensed under a Creative Commons Attribution-Noncommercial-No Derivative Works 4.0 License.
Keywords
Advocacy and International Law, Syria, Refugee, Bombing, Explosive Weapon, Populated Area, Urban, HI, Humanity and Inclusion, Qasef
Abstract
This study confirms that the use of explosive weapons in populated areas in Syria is at times nearly continuous, with indiscriminate bombing that lasts for days. The attacks are sometimes seemingly random, until there is complete destruction of an area. All Syrians interviewed said they fled because of the various effects of the conflict, and most of them stressed that the main reason for leaving their homes was the use of explosive weapons in their villages, towns, and cities. In our interviews, explosive weapons were mentioned as the overriding factor forcing Syrians out as they fled from their homes.
Analysis of the use of explosive weapons in the governorates of Aleppo, Damascus, Deraa, and Homs highlights the diversity of types of explosive weapons that were used in populated areas of Syria: from barrel bombs to rockets, cluster munitions, mortars or car bombs, with a strong shift, over time, from a mostly ground-intensive campaign of widespread shelling through bombardment to more directed air attacks. The study also shows that displacement patterns follow events linked to the conflict, and in particular, the use of explosive weapons with, for example, mass displacement from besieged cities as soon as it becomes possible to flee, which makes the humanitarian response more difficult for those displaced.
The primary impact of explosive weapons, especially those with wide-area effects, which is mentioned when describing the causes of forced displacement in Syria, is the fear of being killed or injured by those weapons, or of seeing one's family members killed or injured. Another direct cause of displacement is the destruction of houses and livelihoods, which forces the families to flee their homes