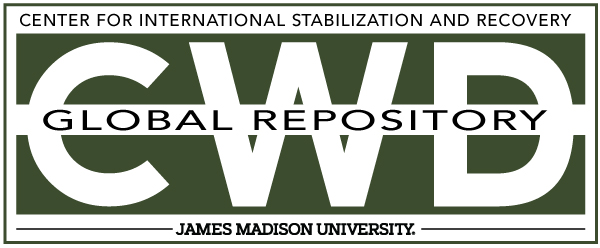 Creative Commons License

This work is licensed under a Creative Commons Attribution-Noncommercial-No Derivative Works 4.0 License.
Keywords
ERW Clearance, TAZ, II, Vegetation, Cutter, Research, Mechanical, Demining, HD R&D
Abstract
The TAZ II is a large tracked Caterpillar Graphic 1 – TAZ II Corporation vehicle (325B L Excavator) with a specialized vegetation cutting attachment developed by Timberline Environmental Services. See graphic 1. Timberline Environmental Services has been involved in vegetation clearance for nearly 23 years, supporting both civilian and military organizations. Military support missions have dealt primarily with unexploded ordnance (UXO). By utilizing the Caterpillar base carrier, the TAZ II System has the worldwide product support of the Caterpillar Corporation. The system is capable of masticating all vegetation ranging from light grasses to large trees, as well as excavating the ground. For demining purposes, this tool could be used in conjunction with other tools (rakes, magnets, rollers, etc.) to clear large areas of vegetation, allowing deminers and dogs to completely clear the area and perform quality assurance. The TAZ II is not currently armored or remote controlled to provide safety to operators, but could conceivably be modified to have these capabilities.
The information in this report is strictly based on the capabilities demonstration and not on a technical field evaluation of this technology.