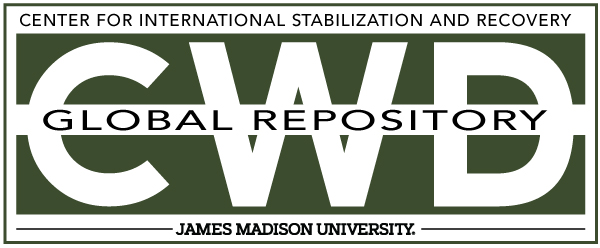 Creative Commons License

This work is licensed under a Creative Commons Attribution-Noncommercial-No Derivative Works 4.0 License.
Keywords
ERW Clearance, Vegetation, Shredder, Testing, Mechanical, Demining, Research, HD R&D, Christopher Wanner
Abstract
The Severe Duty Vegetation Shredder (SDVS) is designed to safely remove this obstacle to demining by opening up the general accessibility of a mined area, reducing the impediments to sweeping with hand held mine detectors, improving the deminer's visibility of the threat, reducing the risk to the deminer by eliminating the hazardous process of going into the minefield on foot to clear brush, and by reducing the need for hauling away residual cut vegetation. The SDVS was designed and built by Israel Aircraft Industries Ramta Division. The prototype unit was delivered in December 2001 and a variety of tests were performed over the period of 20-24 May 2002 to evaluate the performance of the Severe Duty Vegetation Shredder. These tests, along with other information collected on the SDVS, are described in this report.