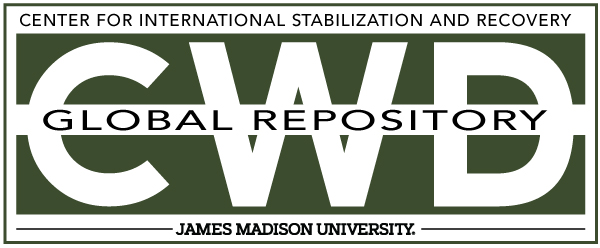 Creative Commons License

This work is licensed under a Creative Commons Attribution-Noncommercial-No Derivative Works 4.0 License.
Keywords
ERW Clearance, Mechanical, Demining, Clearance, Research, Development, Excavator, Sifter, HD R&D, Christopher Wanner
Abstract
The Humanitarian Demining Sifting Excavator has been developed to address the problem of finding and clearing deeply buried, mixed minefields. The motivation for the development came from a 2002 site assessment by the team of an existing mine problem in Honduras. Areas were identified containing both antipersonnel and antitank landmines buried up to 0.5 meters in mineralized soils. Conventional mine clearing techniques employed in the areas of interest had uncovered widespread evidence of these deeply buried mines, however, these techniques were unreliable for consistently finding mines buried at these depths. The Sifting Excavator was proposed and chosen as the best equipment and approach for addressing these mines. It is a multi-tooled, excavator-based system for safely excavating and sifting landmines from soil. A compressed, two-phase field test program was designed to run concurrently with the equipment development in order to allow the development of operational techniques and provide proof of principle testing even as the equipment was being fabricated. The equipment development and test program were conducted between June and September of 2003.