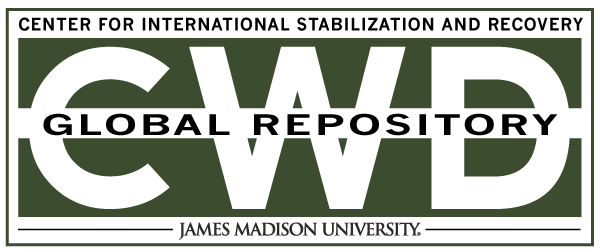 Creative Commons License

This work is licensed under a Creative Commons Attribution-Noncommercial-No Derivative Works 4.0 License.
Keywords
Centers and Organizations, USAID, Leahy, Victim Assistance, Displaced, Children, Sri Lanka, Displaced Children and Orphans Fund, DCOP
Abstract
The Displaced Children and Orphans Fund (DCOF),which is administered by the Office of Health and Nutrition of the Bureau for Global Programs, Field Support and Research, U.S. Agency for International Development (USAID), is a special fund within the agency that provides assistance for special groups of vulnerable children. It operates under its own strategic objective which is "the protection, well-being and development of war-affected children, unaccompanied minors and orphans." The Leahy War Victims Fund (LWVF), initiated in 1988 by Senator Patrick J. Leahy, operates similarly to the DCOF. Its stated objective is "The functional reintegration of war victims into civil society through the provision of appropriate prosthetic and orthotic rehabilitation services." The funds are allocated each year through the Congressional Appropriations Bill. In consultation with USAID missions, who are responsible for management, funds are then added to a mission's operating year budget, and are in turn disbursed to private voluntary organizations (PVO) and nongovernmental organizations (NGO). A fund-supported technical assistance contract provides technical oversight to each mission for activities the funds support.