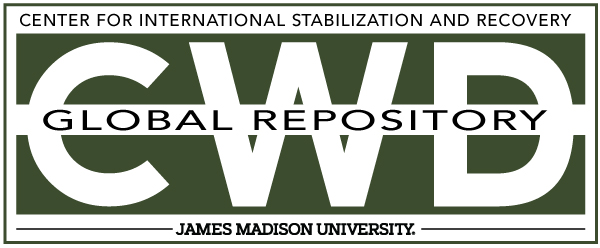 Creative Commons License

This work is licensed under a Creative Commons Attribution-Noncommercial-No Derivative Works 4.0 License.
Keywords
Centers and Organizations, Victim Assistance, USAID, Leahy, Rehabilitation, Cambodia
Abstract
Evaluates project to establish rehabilitation centers for people disabled by war in Cambodia. Interim evaluation covers the period 1996-10/01. Veterans International/Cambodia (VI/C) is the implementing agency. VI/C's USAID-funded rehabilitation efforts are providing highly successful and valuable interventions for people with disabilities. The grant support has enabled people with amputations, spinal cord injuries, cerebral palsy, polio, and a number of other pathologies to receive high-quality rehabilitation and prosthetic and orthotic services. Numerous patients have had significantly positive functional and social outcomes, with particularly good outcomes for patients with amputations and clubfeet, and good outcomes for those with polio and spinal cord injury. The quality of rehabilitation services for patients with cerebral palsy or for those who have suffered a stroke could be improved. Rehabilitation services are accessible to individuals with disabilities in three areas at the centers based in Phnom Penh, Kratie, and Prey Veng. An additional unit in the far North (Preah Vihear) is now self-supporting. The coordination of NGO rehabilitation services in Cambodia through the Disabilities Action Council (DAC) with a variety of subcommittees has been very effective in minimizing overlap among services and ensuring communication between NGOs.