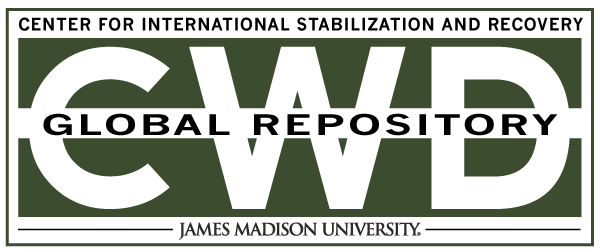 Creative Commons License

This work is licensed under a Creative Commons Attribution-Noncommercial-No Derivative Works 4.0 License.
Keywords
Centers and Organizations, USAID, Leahy, Victim Assistance, POWER, Prosthetic, Mozambique
Abstract
Evaluates project to develop a sustainable program to provide orthopedic assistance to Mozambicans disabled by civil war and its lingering after effects -- landmines. Evaluation covers the period 1998-4/02. In 1998, as a result of the establishment of a new unit within the Ministry of Health (MISAU), the Section of Physical Medicine and Rehabilitation (SMFR), and recommendations made in a USAID-sponsored evaluation, the program's focus shifted from direct involvement in the management and administration of rehabilitation services to providing TA, long-term training opportunities and support to indigenous disability advocacy groups, with Prosthetic and Orthotic Worldwide Education and Relief (POWER) serving as contractor. The orthoprosthetic rehabilitation centers became the direct responsibility of the provincial and district hospitals in which they were located, and oversight was to be provided by the SMFR. Since that reorganization, the quality and quantity of prosthetic and orthotic services has rapidly declined. Production in the four main orthopedic centers has dropped by more than 51%. In the year 2000, only 309 prostheses were produced in the country, despite a conservative production capacity of more than 1,000 devices per year. The quality of fittings and workmanship has taken an equally startling turn for the worse. Orthopedic services are the responsibility of the MISAU, but they are given lower priority within the ministry compared with other important preventative and curative health issues. As a result, little interest is paid to these programs and scant resources are allocated for them. The challenges facing the rehabilitation sector in Mozambique are not unique. Although the MISAU must continue to play a crucial role in this health issue and service, orthoprosthetics will never be cost-effective enough for the government to absorb within its current health budget and manage within its existing structure. A number of alternative management, administrative, and financial structures have been attempted in other African countries. Several of the more successful options are based on public-private sector partnerships and oversight boards outside of the day-to-day management structure. It is incumbent upon the MISAU to conduct a controlled pilot program to examine the potential benefits of these models.